In Summer Cart admin panel you are able to customize all dynamic pages, including Home page. Read more about Dynamic Pages.
Go to the

Website Content menu

, under 'Website Content' click on Dynamic Pages link.
Find a page of your choice and click on its name or on .

'Edit Dynamic Page'

page appears.
You are able to customize a dynamic page in 4 directions:


Change Title
Insert text, graphics, links in Top Area and Bottom Area
Select another layout
Add SEO keywords and description
Add custom URL address

Click on

Update button

to save the changes. Changes instantly go into effect on the website.
Title, Top Area and Bottom Area
You can add content and format it with no knowledge of XHTML and CSS, just click on XHTML WYSIWYG editor link.
Another option is to add XHTML code directly into the Top Area and Bottom Area fields.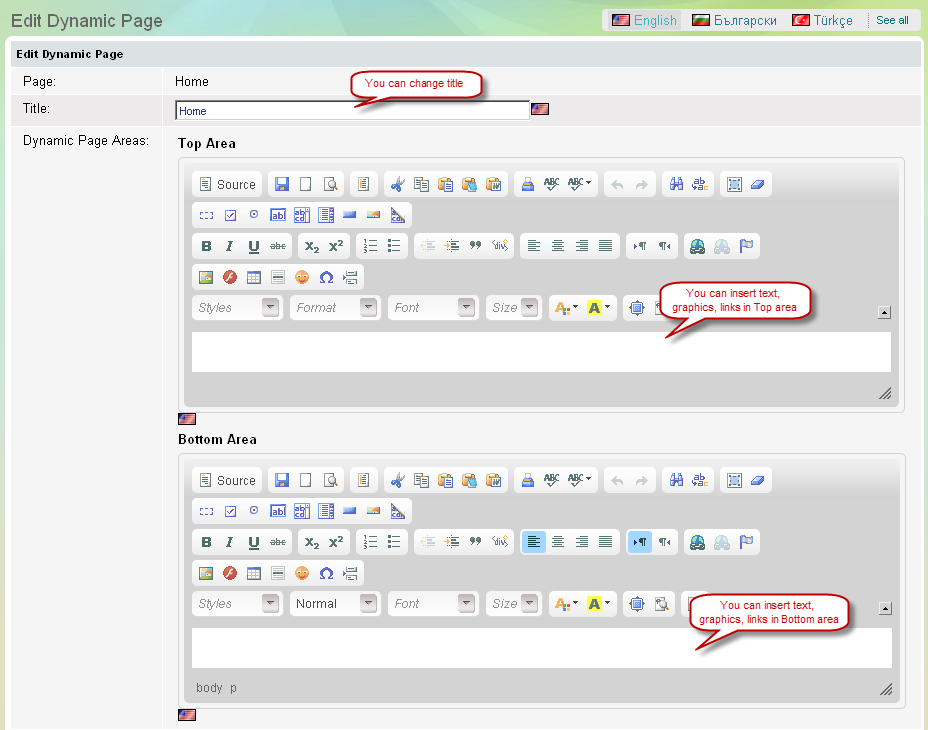 In the Store Front, content appears in this way: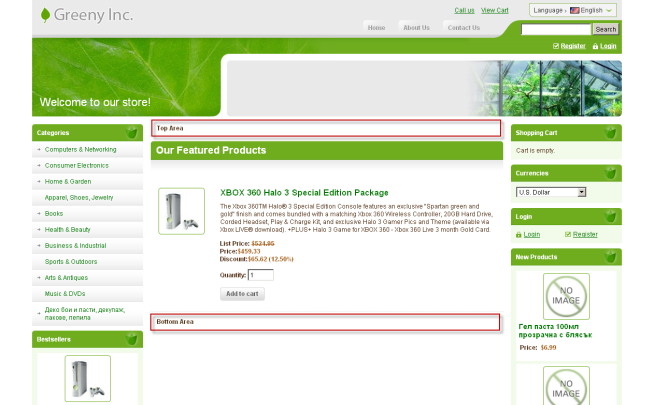 Select another layout
Select layout from the available list. You can create a new layout through Website Content >>> Layouts. Read more in 'Layouts' topic.

Add SEO keywords, description and custom URL address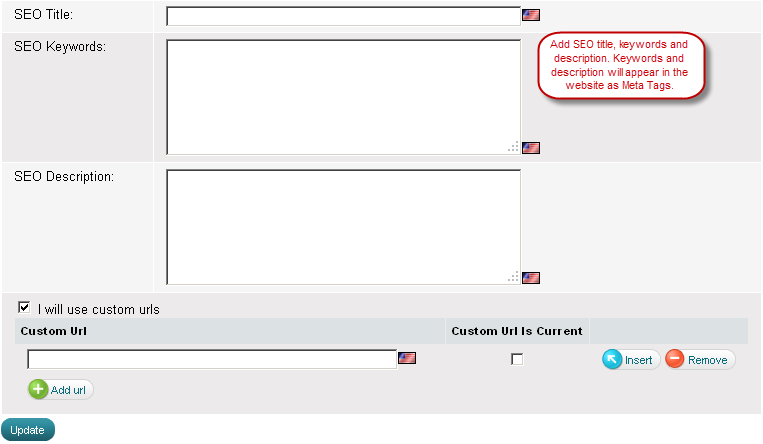 SEO keywords and description will appear as META Tags in website's XHTML code:
<meta name="keywords" content="Discount Digital Cameras,Fuji Digital Cameras,Canon Digital Cameras,Sony Digital Cameras,free shipping">
<meta name="description" content="YourStore.com offers great choice of Discount Digital Cameras, 35mm Cameras, SLR Cameras, Video Cameras and Binoculars.">